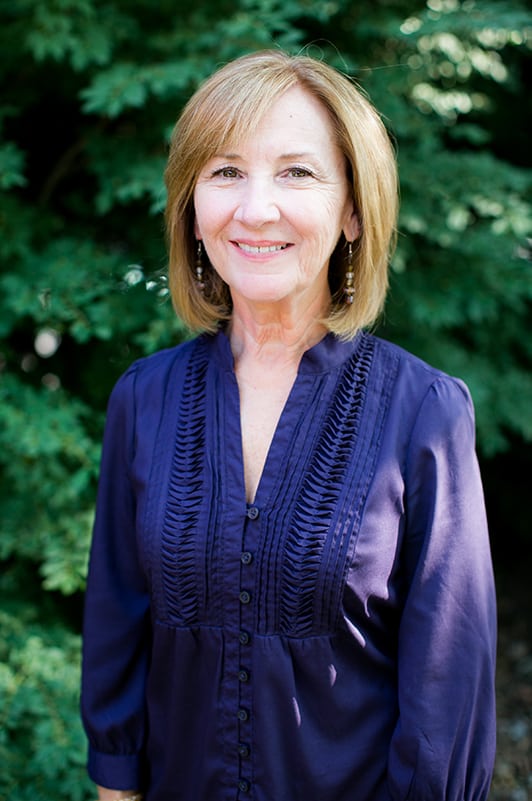 Managing Broker, Asheville
|
Broker/REALTOR
Rosie Johnson, a Black Mountain native, grew up in these mountains, giving her an expert knowledge of the area and a passion for maintaining the region's beauty. With more than 15 years of experience as a Realtor, Rosie maintains a high level of professionalism and integrity throughout any contract process, whether representing buyer, seller, or both. Rosie can offer guidance and advice on a permanent residence, vacation home or investment
[...]
Rosie Johnson, a Black Mountain native, grew up in these mountains, giving her an expert knowledge of the area and a passion for maintaining the region's beauty. With more than 15 years of experience as a Realtor, Rosie maintains a high level of professionalism and integrity throughout any contract process, whether representing buyer, seller, or both. Rosie can offer guidance and advice on a permanent residence, vacation home or investment property.
She is Managing Broker (Broker In Charge) of the new GreyBeard Asheville location, a position she began in the fall of 2013. Rosie joined GreyBeard Realty in 2001 as rental manager and oversaw the company's growth from 30 rentals to more than 75 rental properties. In 2004, she began applying her energy and knowledge of vacation and long-term rentals to sales. She has been a "Top 100 Realtor" for the Land of the Sky Board of Realtors (Asheville Board) for several years.
When not in the office or working with clients, Rosie enjoys visits and travel with family and friends, long walks, hiking, reading and cooking.
Member of Land of the Sky Board of Realtors, Member of National Association of Realtors, North Carolina Real Estate Commission License #207617
Office Location
204 E. State Street
Black Mountain, NC 28711
Contact Info
Specifications
Languages:
Specialties:
Service Area:
Rosie's Testimonials
Being 78 years old, my wife and I have purchased and sold many houses and homes. Some ousts were for Rental Income many others were homes to live in. Along the way we have had many realtors to work with. Rosie is our very favorite. She has had a lot of experience helping others purchase and/or selling their homes. She is available to discuss pros and cons of each home and advising based on her knowledge of the area and home condition. Sandra and I highly recommend Rosie, she is a [...]
David and Sandra Williams
My experience with Rosie Johnson was more than 5 star!! She was the most professional, considerate, efficient, patient and personable realtor I have ever dealt with and there have been many realtors in the past. She kept up the listing on our property for 4 years and did everything she could to market it to its best potential. She is tops in my estimation and I would do business with her and recommend her, which I will. If I need a realtor in the future you can bet I would call on her. Rosie [...]
Alice Sheehan
Rosie, is the BEST! She has helped my family purchase 3 differant homes since we moved to Black Mountain. She takes the time to listen and understand what our needs are and we love her!
John Hopkins
I have worked with Rosie Johnson over 15 years of multiple real estate transactions. These transactions have involved the acquisition of sale of multi-family buildings and commercial buildings and most recently a future home. I have always trusted her and her ability to quickly comprehend our aspirations, concerns, boundaries and drivers in our real estate investments. She is always willing to find out the data I request and is a powerful advocate to assist as I bought and sold properties. I [...]
Charles Fitzgerald
Rosie was a fantastic realtor to work with. She will have your best interest in mind and even make eye-opening suggestions on a property you may not have previously considered. Her years of expertise, professional but approachable attitude, and flexibility made our house-hunting an enjoyable experience in an otherwise crazy market.
Jake and Ali Whitman
Rosie supported us over a two-year period - much of the time was us finding out what we really wanted - and she patiently let us! without any pressure or interference. When the moment came, and she reassured us it would, Rosie helped us every step of the way in closing on a new home that we are thrilled about. She checked out the HOA for us, speaking to several people to get a good feel for the organization, guided us to excellent contractors, stuck with us after the closing to insure the new [...]
A.E.K.
Although we know that Rosie is busy and much in demand, we felt like we were her only clients during the time our house was on the market. She was generous with her time as she helped with staging, explained Seller responsibilities, and guided us through the sale and Closing process. Rosie is the best advertisement for why those who want to sell or purchase a home need a qualified realtor to guide the process!
Jack and Judy Williams
We had a great experience with Rosie. From start to finish she anticipated all possible eventualities or difficulties, and informed us. She followed up with lawyers on both sides regarding title and other issues, and made sure all the necessary connections between all parties were made when they needed to happen. She is always positive, cheerful, and efficient, besides being charming, well presented and professional at all times. I will recommend her to anyone looking for a new home or [...]
Greg Griffin
Rosie is everything one would want in a realtor: she knew her clients, she knew her product, and she knew the market. She was sensitive to our needs and anxiety, she enabled us to price our house according to the market, thus avoiding underpricing, and she was encouraging when the market seemed to work against our goals. When the right couple showed interest in our home, her sensitivity, skill and professionalism enabled us to arrive at a contract in which all persons were satisfied. She has [...]
Phyllis and R Jackson Sadler
Rosie Johnson's services as a realtor have been outstanding. Her knowledge of the market and her attention to detail and follow through have been most professional. She represented us through two real estate purchases and two real estate sales so we can clearly state that no one knows the area of Black Mountain/Asheville the way Rosie does. From donning sneakers so she could walk property with us to hosting open houses in our home, Rosie does it all. If you want to buy your dream house, invest [...]
David Rosenberg and Susan Bartlett