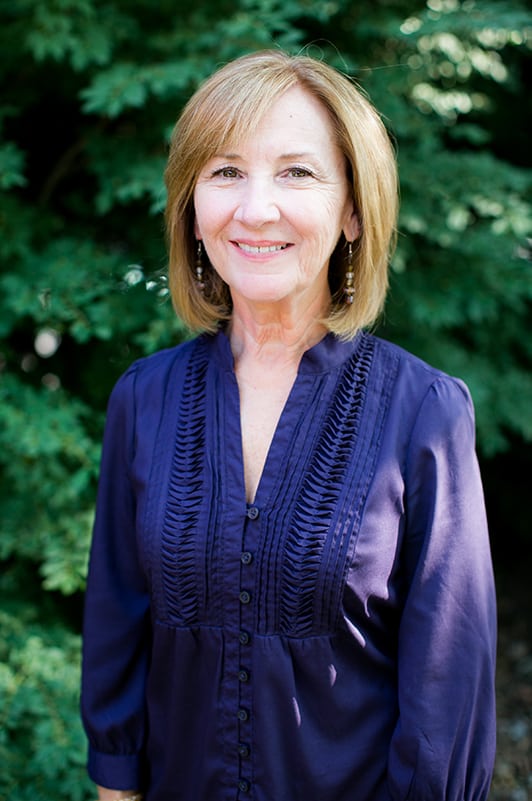 Managing Broker, Asheville
|
Broker/REALTOR
Rosie Johnson, a Black Mountain native, grew up in these mountains, giving her an expert knowledge of the area and a passion for maintaining the region's beauty. With more than 15 years of experience as a Realtor, Rosie maintains a high level of professionalism and integrity throughout any contract process, whether representing buyer, seller, or both. Rosie can offer guidance and advice on a permanent residence, vacation home or investment
[...]
Rosie Johnson, a Black Mountain native, grew up in these mountains, giving her an expert knowledge of the area and a passion for maintaining the region's beauty. With more than 15 years of experience as a Realtor, Rosie maintains a high level of professionalism and integrity throughout any contract process, whether representing buyer, seller, or both. Rosie can offer guidance and advice on a permanent residence, vacation home or investment property.
She is Managing Broker (Broker In Charge) of the new GreyBeard Asheville location, a position she began in the fall of 2013. Rosie joined GreyBeard Realty in 2001 as rental manager and oversaw the company's growth from 30 rentals to more than 75 rental properties. In 2004, she began applying her energy and knowledge of vacation and long-term rentals to sales. She has been a "Top 100 Realtor" for the Land of the Sky Board of Realtors (Asheville Board) for several years.
When not in the office or working with clients, Rosie enjoys visits and travel with family and friends, long walks, hiking, reading and cooking.
Member of Land of the Sky Board of Realtors, Member of National Association of Realtors, North Carolina Real Estate Commission License #207617
Office Location
204 E. State Street
Black Mountain, NC 28711
Contact Info
Specifications
Languages:
Specialties:
Service Area:
Rosie's Testimonials
Just finished up on purchasing some property through Rosie Johnson with Grey Beard Realty , Rosie handled the total package for us and we are more than just satisfied with the whole process , thanks again Rosie, Bernard and Judy Lancaster
Allen and Judith Lancaster
Rosie is everything one would want in a realtor: she knew her clients, she knew her product, and she knew the market. She was sensitive to our needs and anxiety, she enabled us to price our house according to the market, thus avoiding underpricing, and she was encouraging when the market seemed to work against our goals. When the right couple showed interest in our home, her sensitivity, skill and professionalism enabled us to arrive at a contract in which all persons were satisfied. She has [...]
Phyllis and R Jackson Sadler
Rosie is phenomenal! The time and energy she puts into helping her clients is first class. Through the process of buying our home, Rosie was with us every step, and has become like family to us. We wouldn't trust anyone else to help us find or sell a home!
Christina
Rosie Johnson's services as a realtor have been outstanding. Her knowledge of the market and her attention to detail and follow through have been most professional. She represented us through two real estate purchases and two real estate sales so we can clearly state that no one knows the area of Black Mountain/Asheville the way Rosie does. From donning sneakers so she could walk property with us to hosting open houses in our home, Rosie does it all. If you want to buy your dream house, invest [...]
David Rosenberg and Susan Bartlett
My experience with Rosie goes back several years when she sold not one but two homes for me (closing within a week of each other). So, recently when i found myself wanting to downsize, I thought of her. I lost my husband earlier this year and Rosie helped guide me through the process from start to finish. My house sold pretty quickly, for the price range she wanted to list it at (I asked for higher) & then we started our search for my current townhouse/condo. We missed out on several due to [...]
Sandra Fleener
Our experience with Rosie Johnson was excellent. She gave us very professional advice and was helpful in every way we needed. We are very grateful for her assistance.
Neil & Catherine McMillan
My experience with Rosie Johnson was more than 5 star!! She was the most professional, considerate, efficient, patient and personable realtor I have ever dealt with and there have been many realtors in the past. She kept up the listing on our property for 4 years and did everything she could to market it to its best potential. She is tops in my estimation and I would do business with her and recommend her, which I will. If I need a realtor in the future you can bet I would call on her. Rosie [...]
Alice Sheehan
Excellent! Rosie is the best! So very professional, caring and covers everything-nothing slips past her. We enjoyed a marvelous experience with Rosie and would want her to handle our sale again should we have one. We are fortunate to know her and to call her our friend.
Jerone and Ann Herring
Rosie is the perfect realtor. As an advocate for her clients, she allows the client to make their own decisions in their own time. We never felt pressured. Rosie is also very knowledgeable about real estate, given her many years of experience. We were looking for a vacation home in Asheville for the last 5 years. Rosie never gave up on us. She was always encouraging and supportive. She has a very positive spirit. We would completely recommend Rosie to other people.
Harry Mamlin III and Frank Boles
We have worked with Rosie Johnson over 15 years of multiple real estate transactions. These transactions have involved the acquisition of sale of multi-family buildings and commercial buildings and most recently our future home. We have always trusted her and her ability to quickly comprehend our aspirations, concerns, boundaries and drivers in our real estate investments. She is always willing to find out the data we request and is a powerful advocate to assist as we bought and sold [...]
Jackson Hammack and Charles Fitzgerald