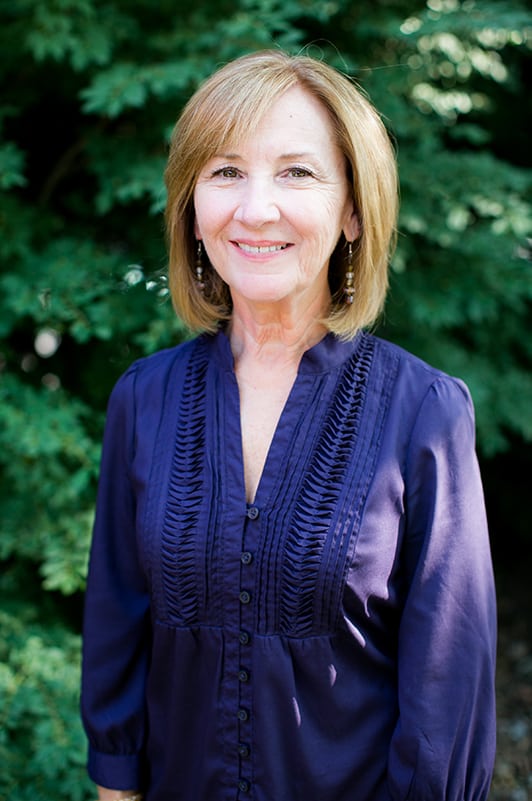 Managing Broker, Asheville
|
Broker/REALTOR
Rosie Johnson, a Black Mountain native, grew up in these mountains, giving her an expert knowledge of the area and a passion for maintaining the region's beauty. With more than 15 years of experience as a Realtor, Rosie maintains a high level of professionalism and integrity throughout any contract process, whether representing buyer, seller, or both. Rosie can offer guidance and advice on a permanent residence, vacation home or investment
[...]
Rosie Johnson, a Black Mountain native, grew up in these mountains, giving her an expert knowledge of the area and a passion for maintaining the region's beauty. With more than 15 years of experience as a Realtor, Rosie maintains a high level of professionalism and integrity throughout any contract process, whether representing buyer, seller, or both. Rosie can offer guidance and advice on a permanent residence, vacation home or investment property.
She is Managing Broker (Broker In Charge) of the new GreyBeard Asheville location, a position she began in the fall of 2013. Rosie joined GreyBeard Realty in 2001 as rental manager and oversaw the company's growth from 30 rentals to more than 75 rental properties. In 2004, she began applying her energy and knowledge of vacation and long-term rentals to sales. She has been a "Top 100 Realtor" for the Land of the Sky Board of Realtors (Asheville Board) for several years.
When not in the office or working with clients, Rosie enjoys visits and travel with family and friends, long walks, hiking, reading and cooking.
Member of Land of the Sky Board of Realtors, Member of National Association of Realtors, North Carolina Real Estate Commission License #207617
Office Location
204 E. State Street
Black Mountain, NC 28711
Contact Info
Specifications
Languages:
Specialties:
Service Area:
Rosie's Testimonials
Rosie is awesome! We have bought and sold several properties with her and have always been very pleased with the results. She is professional, knows her market and is just a nice person to interact with. If we ever do any more real estate in Black Mountain/Asheville area we would for sure work with Rosie.
Fred and Kristin Steffen
We had the pleasure of working with Rosie & Jeannie on the sale of our unique property in Gateway Mountain. We found them to be diligent & accommodating in all facets of the sale. Their "get it done" attitude achieved results. We would gladly recommend her/ them if you're in need of representation.
Sam Spector
My experience with Rosie goes back several years when she sold not one but two homes for me (closing within a week of each other). So, recently when i found myself wanting to downsize, I thought of her. I lost my husband earlier this year and Rosie helped guide me through the process from start to finish. My house sold pretty quickly, for the price range she wanted to list it at (I asked for higher) & then we started our search for my current townhouse/condo. We missed out on several due to [...]
Sandra Fleener
I highly recommend Rosie Johnson for all your real estate needs in the Black Mountain area. She went the extra mile every day to sell my unique property in Black Mountain!
Dottie Parmer
Rose's work for us was outstanding. It began with excellent and practical advise on preparing and placing our home in the market. Her close collaboration with showing agents was a major factor in reaching the appropriate potential buyers and developing offers. Her special efforts and guidance during contract negotiations and some related issues were a major factor leading to a very satisfactory sale of our home.
Perry and Charlotte Sprawls
Rosie is very professional yet extremely personable. She doesn't mind thrashing around in the woods with clients as they examine possible land tracts, which we appreciate. We had complete confidence in her assessment of value and appropriateness to our goal. She was able to answer our questions in an understandable way. Definitely a keeper!
Dennis and Ruth Atkins
Excellent. Real pleasure to deal with on every level. Did all the work and keeps you up to date on transactions. Cannot say enough about her accommodating nature. Jim Stafford
James Stafford
Just finished up on purchasing some property through Rosie Johnson with Grey Beard Realty , Rosie handled the total package for us and we are more than just satisfied with the whole process , thanks again Rosie, Bernard and Judy Lancaster
Allen and Judith Lancaster
We had a great experience with Rosie. From start to finish she anticipated all possible eventualities or difficulties, and informed us. She followed up with lawyers on both sides regarding title and other issues, and made sure all the necessary connections between all parties were made when they needed to happen. She is always positive, cheerful, and efficient, besides being charming, well presented and professional at all times. I will recommend her to anyone looking for a new home or [...]
Greg Griffin
We have worked with Rosie Johnson over 15 years of multiple real estate transactions. These transactions have involved the acquisition of sale of multi-family buildings and commercial buildings and most recently our future home. We have always trusted her and her ability to quickly comprehend our aspirations, concerns, boundaries and drivers in our real estate investments. She is always willing to find out the data we request and is a powerful advocate to assist as we bought and sold [...]
Jackson Hammack and Charles Fitzgerald