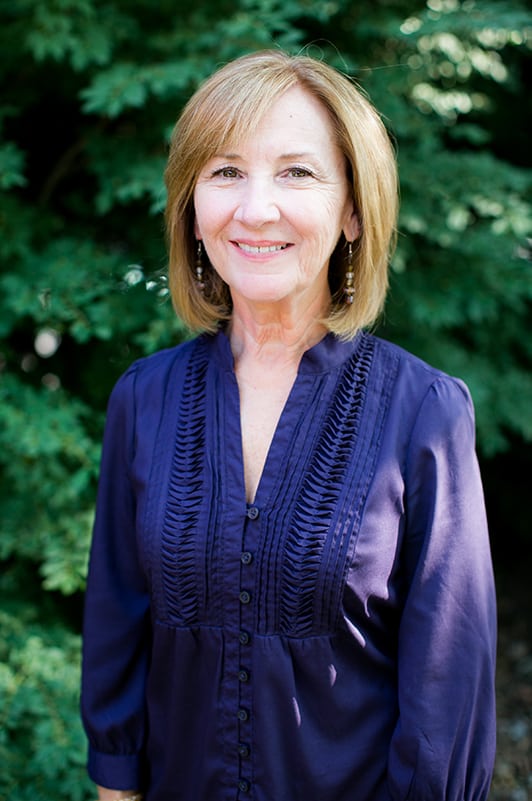 Managing Broker, Asheville
|
Broker/REALTOR
Rosie Johnson, a Black Mountain native, grew up in these mountains, giving her an expert knowledge of the area and a passion for maintaining the region's beauty. With more than 15 years of experience as a Realtor, Rosie maintains a high level of professionalism and integrity throughout any contract process, whether representing buyer, seller, or both. Rosie can offer guidance and advice on a permanent residence, vacation home or investment
[...]
Rosie Johnson, a Black Mountain native, grew up in these mountains, giving her an expert knowledge of the area and a passion for maintaining the region's beauty. With more than 15 years of experience as a Realtor, Rosie maintains a high level of professionalism and integrity throughout any contract process, whether representing buyer, seller, or both. Rosie can offer guidance and advice on a permanent residence, vacation home or investment property.
She is Managing Broker (Broker In Charge) of the new GreyBeard Asheville location, a position she began in the fall of 2013. Rosie joined GreyBeard Realty in 2001 as rental manager and oversaw the company's growth from 30 rentals to more than 75 rental properties. In 2004, she began applying her energy and knowledge of vacation and long-term rentals to sales. She has been a "Top 100 Realtor" for the Land of the Sky Board of Realtors (Asheville Board) for several years.
When not in the office or working with clients, Rosie enjoys visits and travel with family and friends, long walks, hiking, reading and cooking.
Member of Land of the Sky Board of Realtors, Member of National Association of Realtors, North Carolina Real Estate Commission License #207617
Office Location
204 E. State Street
Black Mountain, NC 28711
Contact Info
Specifications
Languages:
Specialties:
Service Area:
Rosie's Testimonials
Rosie is the BEST. She is always patient and kind and very professional. I would hire her in an instant for buying or selling a home! She was even helpful to us months after we had closed on a property. We both give her five plus stars.
Thomas and Katherine Thomson
Rosie Johnson's services as a realtor have been outstanding. Her knowledge of the market and her attention to detail and follow through have been most professional. She represented us through two real estate purchases and two real estate sales so we can clearly state that no one knows the area of Black Mountain/Asheville the way Rosie does. From donning sneakers so she could walk property with us to hosting open houses in our home, Rosie does it all. If you want to buy your dream house, invest [...]
David Rosenberg and Susan Bartlett
Just finished up on purchasing some property through Rosie Johnson with Grey Beard Realty , Rosie handled the total package for us and we are more than just satisfied with the whole process , thanks again Rosie, Bernard and Judy Lancaster
Allen and Judith Lancaster
Rosie was a fantastic realtor to work with. She will have your best interest in mind and even make eye-opening suggestions on a property you may not have previously considered. Her years of expertise, professional but approachable attitude, and flexibility made our house-hunting an enjoyable experience in an otherwise crazy market.
Jake and Ali Whitman
Rosie is phenomenal! The time and energy she puts into helping her clients is first class. Through the process of buying our home, Rosie was with us every step, and has become like family to us. We wouldn't trust anyone else to help us find or sell a home!
Christina
Top notch during the entire process. Rosie was very attentive to all of my questions and concerns and always had my best interest in mind. Would recommend her to anyone! EASY 5 STARS!!!
Ann Bornman Gorman
Love working with Rosie. She keeps our best interest to heart. She patiently waited with us to find the right house.
Elizabeth and Paul Drummond
Rosie supported us over a two-year period - much of the time was us finding out what we really wanted - and she patiently let us! without any pressure or interference. When the moment came, and she reassured us it would, Rosie helped us every step of the way in closing on a new home that we are thrilled about. She checked out the HOA for us, speaking to several people to get a good feel for the organization, guided us to excellent contractors, stuck with us after the closing to insure the new [...]
A.E.K.
Our experience with Rosie Johnson was excellent. She gave us very professional advice and was helpful in every way we needed. We are very grateful for her assistance.
Neil & Catherine McMillan
Rosie is amazing! She stayed with me every step of the way during my recent purchase of a townhome. She is patient , professional, responsive and helpful!
Lisa