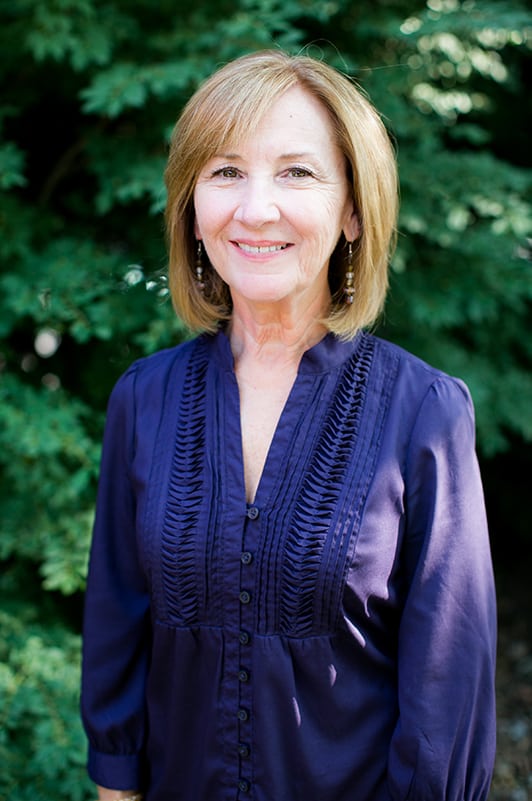 Managing Broker, Asheville
|
Broker/REALTOR
Rosie Johnson, a Black Mountain native, grew up in these mountains, giving her an expert knowledge of the area and a passion for maintaining the region's beauty. With more than 15 years of experience as a Realtor, Rosie maintains a high level of professionalism and integrity throughout any contract process, whether representing buyer, seller, or both. Rosie can offer guidance and advice on a permanent residence, vacation home or investment
[...]
Rosie Johnson, a Black Mountain native, grew up in these mountains, giving her an expert knowledge of the area and a passion for maintaining the region's beauty. With more than 15 years of experience as a Realtor, Rosie maintains a high level of professionalism and integrity throughout any contract process, whether representing buyer, seller, or both. Rosie can offer guidance and advice on a permanent residence, vacation home or investment property.
She is Managing Broker (Broker In Charge) of the new GreyBeard Asheville location, a position she began in the fall of 2013. Rosie joined GreyBeard Realty in 2001 as rental manager and oversaw the company's growth from 30 rentals to more than 75 rental properties. In 2004, she began applying her energy and knowledge of vacation and long-term rentals to sales. She has been a "Top 100 Realtor" for the Land of the Sky Board of Realtors (Asheville Board) for several years.
When not in the office or working with clients, Rosie enjoys visits and travel with family and friends, long walks, hiking, reading and cooking.
Member of Land of the Sky Board of Realtors, Member of National Association of Realtors, North Carolina Real Estate Commission License #207617
Office Location
204 E. State Street
Black Mountain, NC 28711
Contact Info
Specifications
Languages:
Specialties:
Service Area:
Rosie's Testimonials
Rosie is awesome. Very responsive, always professional and a seasoned professional. While my home was unique and took some time to sell, she had very innovative ideas to maintain interest. Furthermore
Lisa Flora
Rosie was very easy to work with, showed us properties in our price range, and ones that would suite us. She was always available by phone, text and or email, when we had questions. We would highly recommend her to any potential. buyer or seller.
Gail and Kathy
Rosie is the perfect realtor. As an advocate for her clients, she allows the client to make their own decisions in their own time. We never felt pressured. Rosie is also very knowledgeable about real estate, given her many years of experience. We were looking for a vacation home in Asheville for the last 5 years. Rosie never gave up on us. She was always encouraging and supportive. She has a very positive spirit. We would completely recommend Rosie to other people.
Harry Mamlin III and Frank Boles
Just finished up on purchasing some property through Rosie Johnson with Grey Beard Realty , Rosie handled the total package for us and we are more than just satisfied with the whole process , thanks again Rosie, Bernard and Judy Lancaster
Allen and Judith Lancaster
We hit a triple! We sold a house, we bought a house, we sold land. All this was accomplished in record time by an expert named Rosie Johnson through Grey Beard Realty. We had no experience with any of these procedures, my Realtor (Rosie Johnson) handled. It all. She coordinated the appraisal, handled the advertising, spent hours making sure we found our new home. She scheduled the lawyer, the closing, and all pertinent details. All we can say is "Thank God for Grey Beard and [...]
Dave and Ruth Cooke
Rosie is everything one would want in a realtor: she knew her clients, she knew her product, and she knew the market. She was sensitive to our needs and anxiety, she enabled us to price our house according to the market, thus avoiding underpricing, and she was encouraging when the market seemed to work against our goals. When the right couple showed interest in our home, her sensitivity, skill and professionalism enabled us to arrive at a contract in which all persons were satisfied. She has [...]
Phyllis and R Jackson Sadler
Excellent! Rosie is the best! So very professional, caring and covers everything-nothing slips past her. We enjoyed a marvelous experience with Rosie and would want her to handle our sale again should we have one. We are fortunate to know her and to call her our friend.
Jerone and Ann Herring
My wife and I worked with Rosie to purchase a piece of property in Black Mountain. We also plan to list our current home with Rosie. She is great to work with and provides detailed information to help with decision making. She is always prompt, professional, and has extensive knowledge of the area. Our experience with Rosie has been excellent! Frank Mullis
Frank and Deborah Mullis
Rosie is the best of the best! She helped us buy our wonderful home several years ago and helped us sell it recently when we had to move. She is an honest, highly competent realtor with exceptional real estate expertise in general and a depth of knowledge about the Asheville-area in particular. (She grew up in Black Mountain and has worked as a realtor in this area for decades.) Rosie is extraordinarily efficient and effective at making the many complex elements of a real estate transaction go [...]
Frank Shelledy Jr and Myra Tucker
Rosie is amazing. She stuck with us through countless offers from our son and daughter-in-law as they tried to get into the crazy Asheville real estate market as first time home buyers. All four of us recommend her as highly as any realtor we know and have worked with. She grew up here and "knows the territory"!
Kenneth and Kitty Kelly